Giovanni Pierluigi da Palestrina (1525-1594)
Motet Anima Mea Turbata Est Valde
( General MIDI S65 A66 T67 B68 )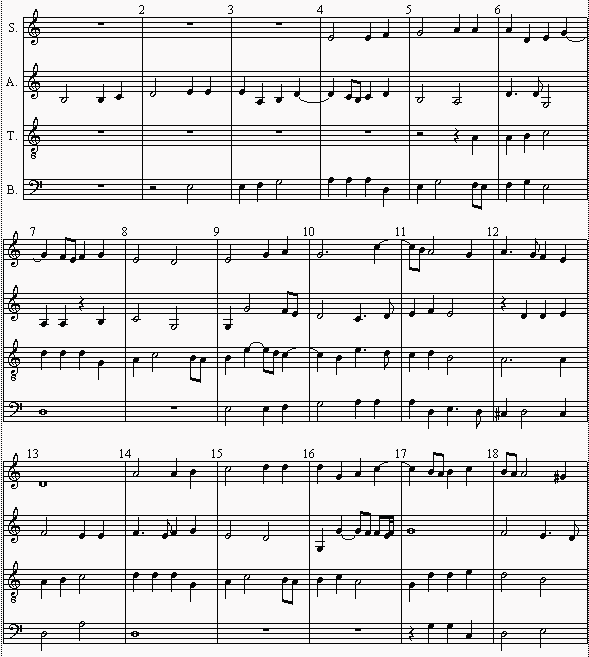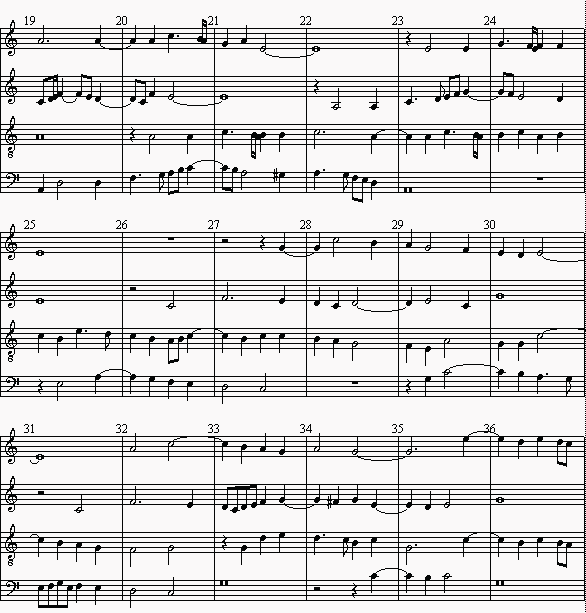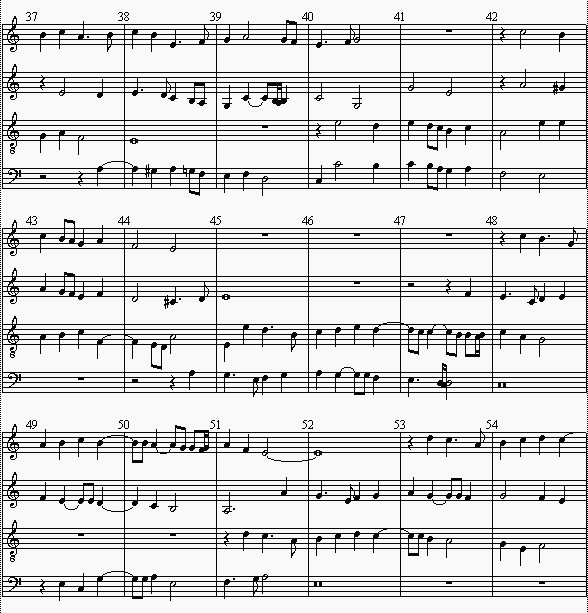 ---
Merritt, Arthur T. Sixteenth-Century Polyphony. Cambridge, MA: Harvard University Press, 1939.
(Example 161, pp. 108-117)


Anima mea turbata est valde / Sed tu Domine succurre ei / Miserere mei / Dum veneris in novissimo die

"My soul is extrememly troubled / But thou, Lord, assist her / Have mercy on me / When thou comest at the last day."
---